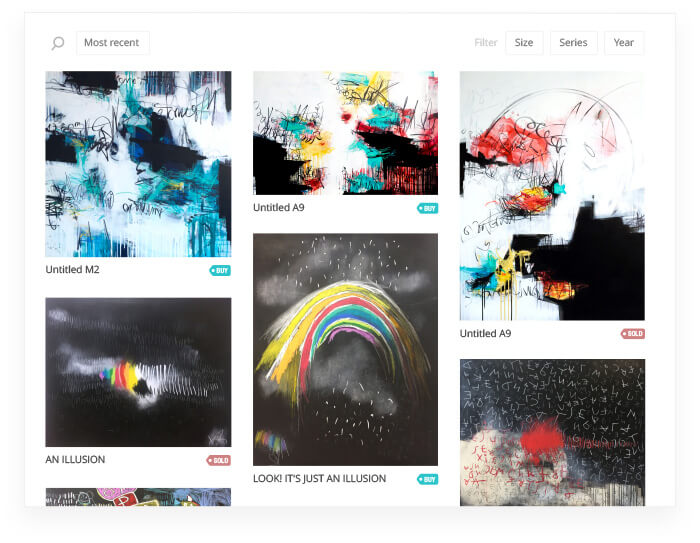 Launch an online gallery for your art
Kaleido is a lightweight web gallery for visual artists. Link your Instagram bio to your Kaleido page. Share with your followers an organized and immersive experience for appreciating all your artwork.
Turn your followers into your collectors

Each piece of art has its own, beautiful web page. Your art stands on its own in a distraction-free environment. Capture the attention of collectors and make it easy for them to purchase.
Artwork by: Sandra Pantera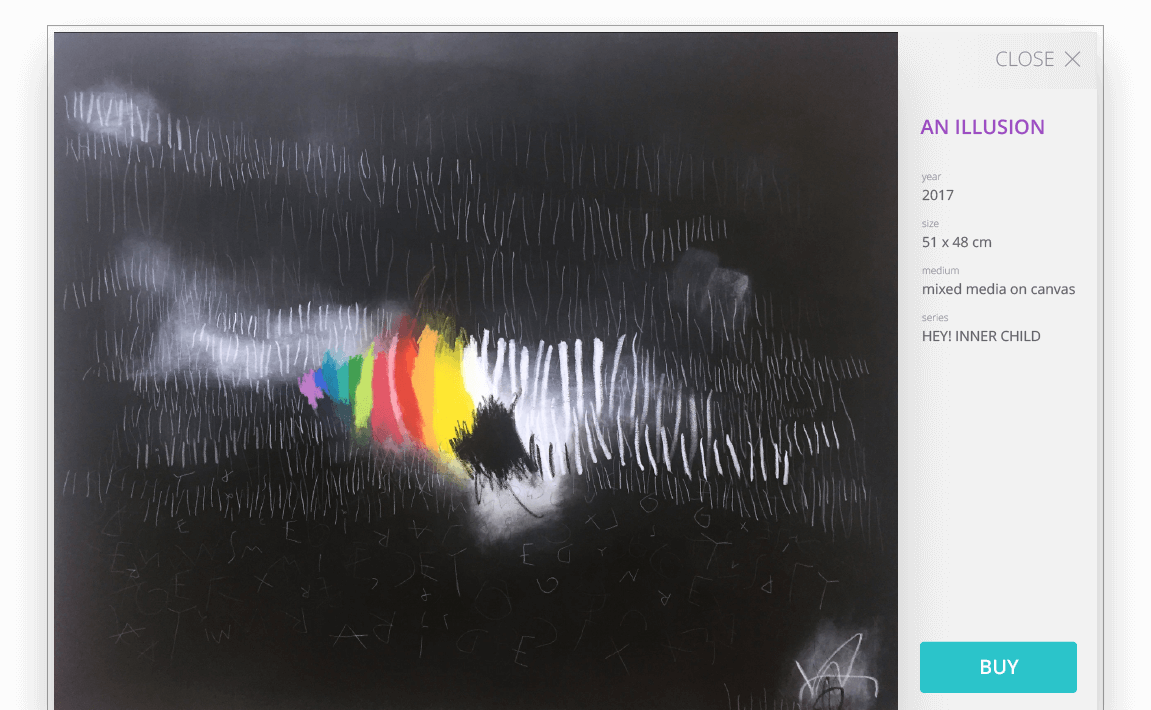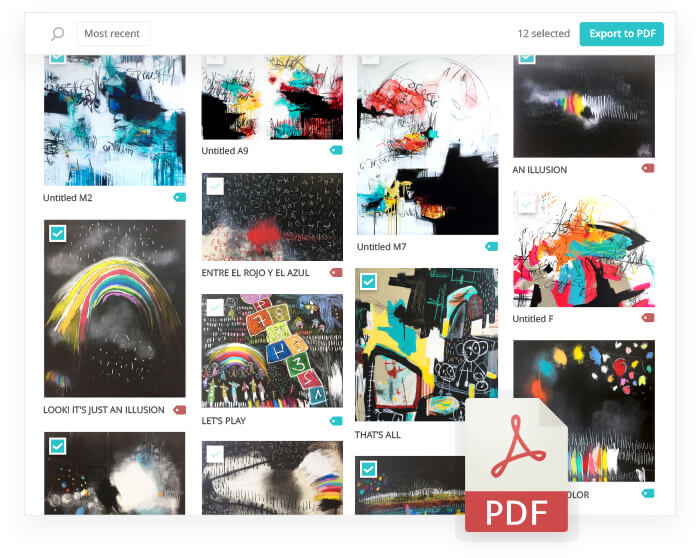 Download elegant print portfolios
Export your web gallery to a print portfolio. With a single click, Kaleido generates an elegant PDF file that showcases your artwork for collectors and galleries.
Bring your portfolio to life
Kaleido extends your digital portfolio to the physical world. When viewing your art in person, Kaleido's mobile app recognizes your artwork and displays information through augmented reality.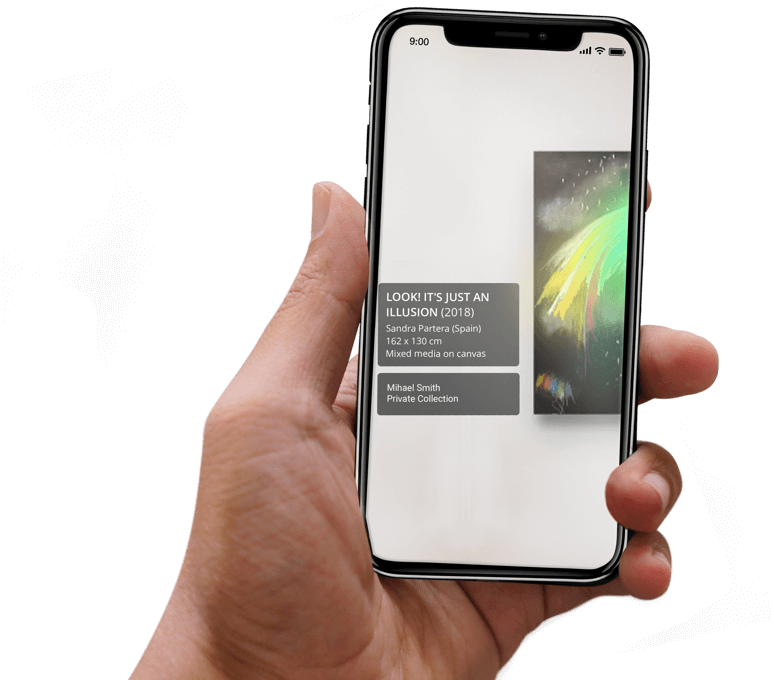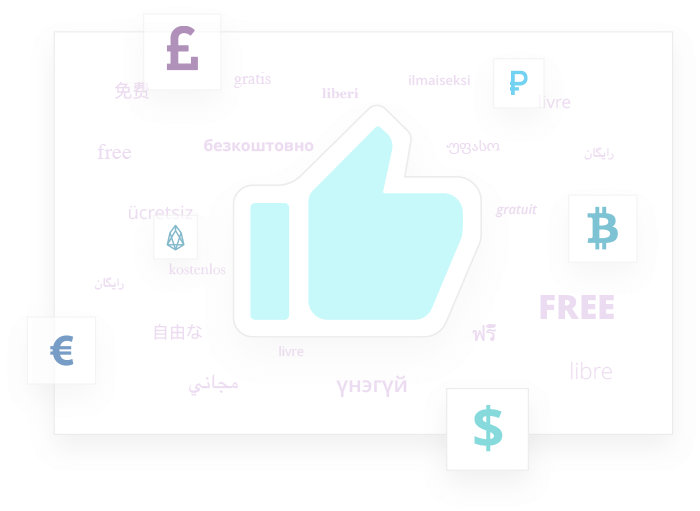 Save your money for something else
Your Kaleido web gallery is free to use. Enhance your Instagram profile, turn your followers into your collectors, and manage your art portfolio without spending a single Dollar, Euro, Peso, Pound, Franc, or Bitcoin.
Kaleido is perfecting its portfolio management service. Would you like to be one of the very first artists to upgrade and simplify their portfolio?