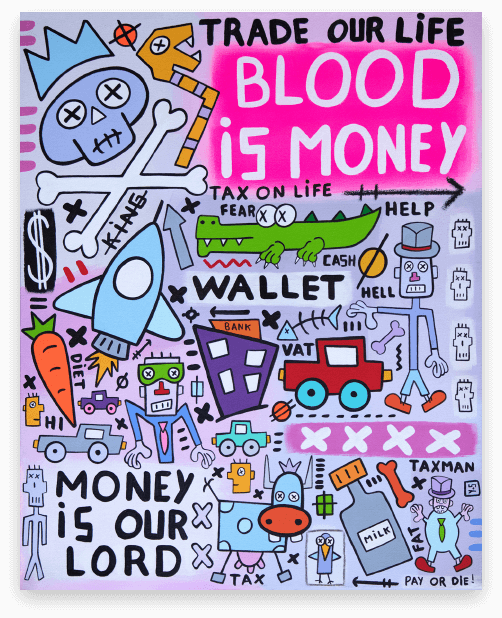 TAX ON LIFE
15 of 20 left
limited edition
---

70 x 59 cm

Archival museum paper
Limited edition series of 20 prints and 5 artist proofs. Augmented reality experience enjoyed through Kaleido's iPhone or Android apps (available soon).
---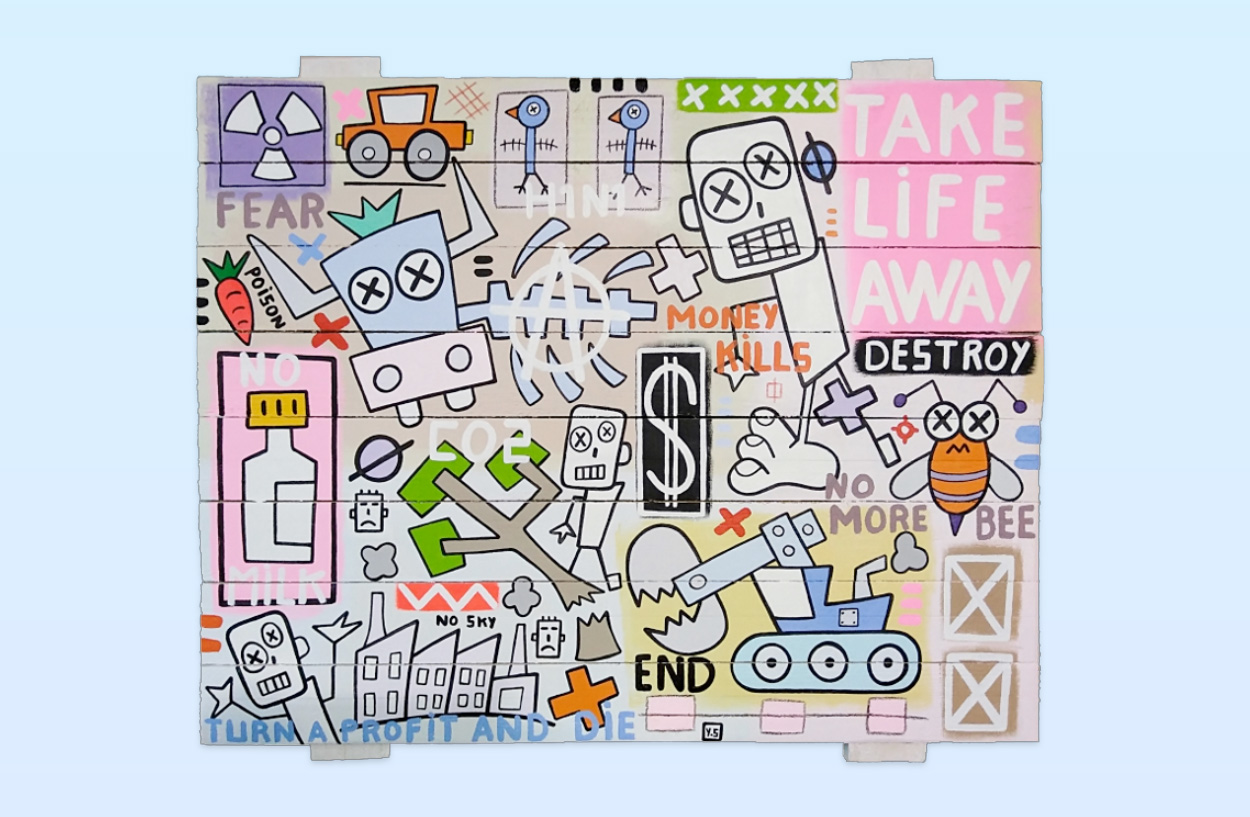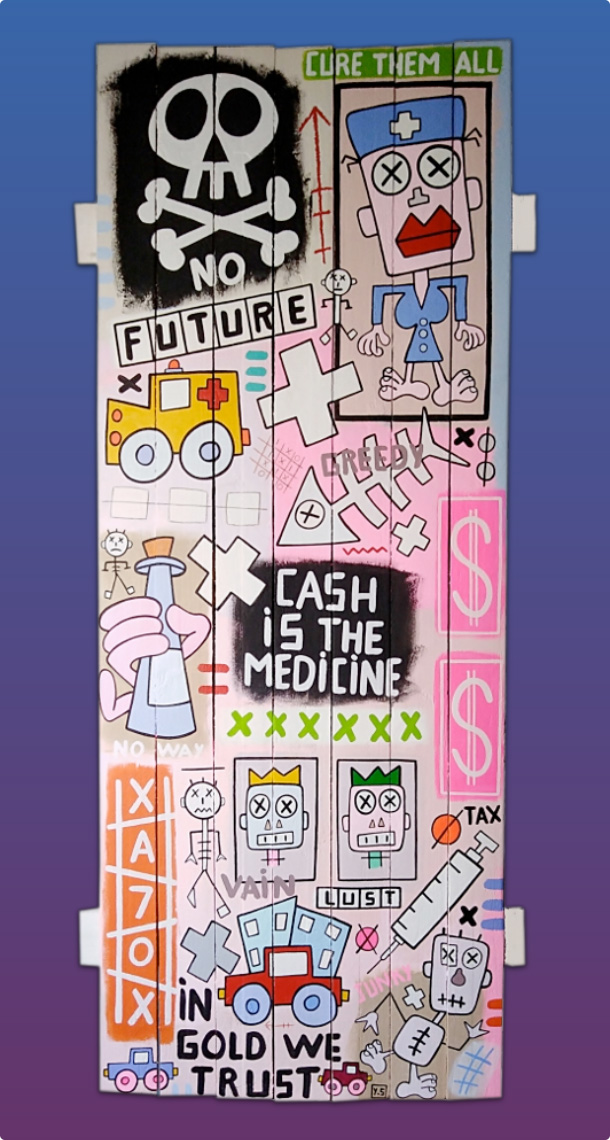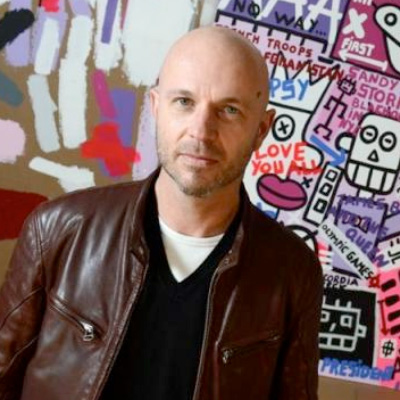 Yann Sciberras
Sciberras lives and works in Sainte Hélène, France.
A proud product of punk rock culture, Yann Sciberras' art is eclectic and energetic, wacky and offbeat, and oh so very urban. His work is a sort of ecological, political, and social protest; an unequivocal kick in the face of contemporary consumer culture. His art screams: signs, images, words, and warnings. And yet, Sciberras does not present himself as a moralist, but rather as a witness of our shared society. Rendered in vivid colors, his paintings open outwards to the world as stunning communication tools. Words flash as slogans – a form of urban poetry.